What about the free or low-cost design services offered by many local nurseries?
Jennifer Durot cautions people about using the "free" design services of many local nurseries, which often recommended planting the wrong plants in the wrong places in order to sell plant materials that are in stock. When the plants are small, the designs might appear adequate, although not necessarily very creative. Problems arise when the plants began to mature. Frequently, the size and scale of the plants at maturity prove to be incompatible with their location. In a few years, trees and shrubs outgrow their location and begin to look unkept and overgrown. Many people end up removing plants and starting over, or pruning them to death to keep them from overwehlming their front entrances and/or blocking windows. Homeowners waste a lot of time and money trying to improve their landscapes through trial and error.
Plants cost money and take time to grow and mature. New plants "sleep, creep, and leap" in years one, two, and three, and are not fully mature for five to ten years or more. Utilizing professional landscape design services is money well spent, saving many discouraged homeowners a lot of time, money, and aggravation.
​
Why should I hire a professional landscape designer?
​
Professional landscape designers have studied the principles of garden design and have a thorough knowledge of ornamental plant materials and plant health care. They are horticulturists and professional gardeners. They understand what works and what doesn't. They can envision what the landscape will look like when the plants have matured, and they plant the right plants in the right places. They are experts who combine art and science in a living laboratory that is their design studio.
When she purchased her first home, Jennifer Durot was surprised to learn that most landscape design or landscape architecture firms were not interested in the scale of the project she envisioned. Her job was too small for most companies, who were only interested in clients who planned to spend upwards of $50,000. Her only options were to utilize the design services of local nurseries (who are in the business of selling plants and do not always have the customers' best interests in mind) or to design her landscape herself. She elected to do it herself.
Jennifer Durot realized, through trial and error, how much she had to learn. Her desire to learn more about plants and landscape design led her to the Chicago Botanic Garden, where she began taking workshops and classes. As her passion for and knowledge of plants and landscape design grew, she decided to pursue the certification programs offered by the Joseph Regenstein, Jr. School of the Chicago Botanic Garden. After four years of hard work, she earned the professional gardener, ornamental plant materials, and garden design certificates from the Chicago Botanic Garden. Friends and family began asking her help them with their landscape and plant needs. As a result, Durot Landscape Design LLC was born.
To make residential landscape design, installation, and consultation services available and reasonably priced
​
To create beautiful, inviting, and functional outdoor living spaces that increase a home's value and the client's enjoyment of their largest investment
To exceed the expectations of a growing number of clients who will recommend the services of Durot Landscape Design LLC to their family and friends
To contribute toward an environmentally friendly and sustainable landscape and to make this world a little better
Jennifer C. Durot, President
Durot Landscape Design LLC
Durot Landscape Design LLC has partnered with other experienced professionals to provide a full-service landscape experience:
• Landscape design
• Landscape architecture
• Hardscapes (patios, entrance walks, seatwalls, paths...)
• Carpentry/Construction (arbors, pergolas, decks...)
• Irrigation
• Lighting
• Water features
• Landscape Maintenance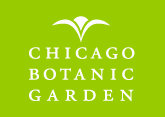 Jennifer Durot's Credentials
As she neared the end of her rewarding 37-year career in education, Jennifer Durot expanded her love of gardening and landscape design by pursuing the Garden Design, Ornamental Plant Materials, and Professional Gardener (Level 2) certification programs at the Joseph Regenstein, Jr. School of the Chicago Botanic Garden. Her education and experience enable her to continue to pursue her passion for gardening, plants, and landscape design and to share her expertise with others.
Our Qualifications